Pear and almond financiers

Recette pour : Approx. 10 financiers

Temps de préparation : 30min; Baking time : 14
Financier dough :
100g organic sugar
50g flour
50g CULINAT organic almond powder
1/2 teaspoon CULINAT organic baking powder
4 egg whites
70g butter
1 pear
Almond decorations :
40g butter
25g CULINAT organic coconut blossom sugar
60g CULINAT organic slivered almonds
Small financiers quick and easy to prepare.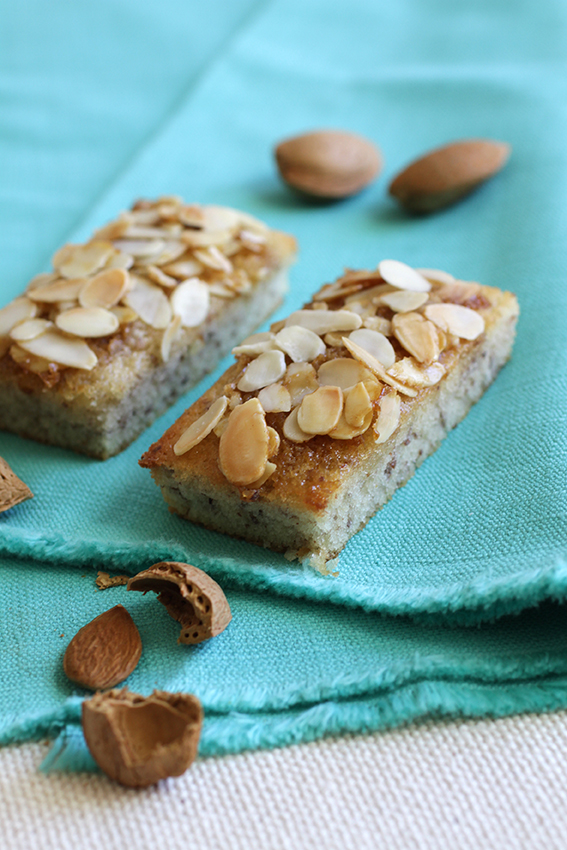 Melt butter in a saucepan over medium heat until browned.
Mix the flour with the almonds, icing sugar and baking powder. Stir in the egg whites and whisk until you get a smooth, silky dough.
Add the browned butter and finally the peeled and diced pear. Put this dough in a clingfilmed bowl and store it in a cool place for at least 1 hour.
Preheat the oven to 180°C.
Prepare the almond decoration by melting the butter with the sugar until the mixture is homogeneous.
Divide up the financier dough into silicone moulds. Put in the oven for 8 minutes.
Take them out of the oven and pour a spoonful of the butter-sugar mixture over them. Sprinkle with slivered almonds and return to the oven for about 6 minutes.
Ingrédients Culinat Bio utilisés dans cette recette :